Good vs Evil
There are some Stark differences between good and evil in the invertebrate world!
Check out who is on each side:

The Carcinops beetle, a natural predator of housefly larvae in manure.
Carcinops pumilio larvae and adults are predacious and hunt the larvae of other insects such as houseflies. Not only are the beetles beneficial by consuming up to 24 fly eggs and up to 54 immature larvae a day, their behaviour also effects the manure. Their tunnelling behaviour actually aerates the manure, helping it to dry out and therefore making it easier to clear up. Their behaviour that results in the manure drying out means it is less suitable for flies to lay eggs on and for any fly larvae to proceed through their life cycle. We want to avoid killing our predatory 'friends' in these situations, as they are so very beneficial. Specific 'larvicides' that only affect fly larvae are the answer in situations where animal manure is the source of the housefly problem.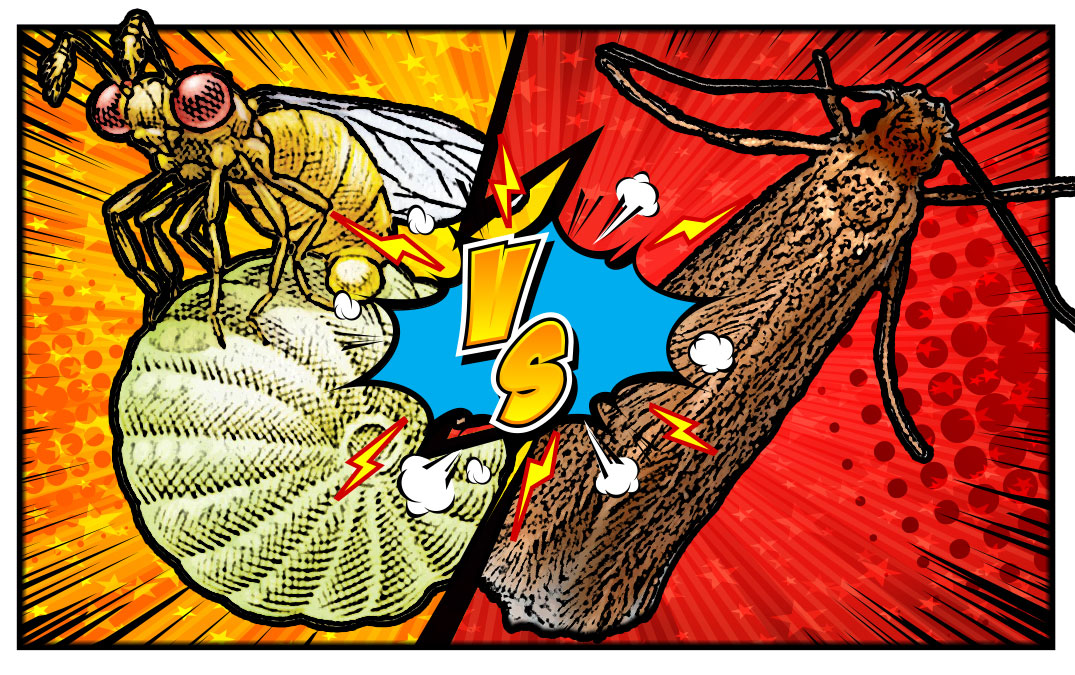 Trichogramma parasitic wasps – natural antagonists of the clothes moth.
Clothes and woollen carpets can be affected by larvae of clothes moth (Tineola bisselliella). The parasitic Trichogramma wasps have an excellent sense of smell and can localize the laid eggs of clothes moths by means of tiny parts of wing scales that the female moths lose when they lay eggs. Trichogramma parasitic wasps are egg parasites, that is they look for the laid eggs of moths, lay their own eggs inside them and instead of a moth larva a new beneficial parasitic wasp hatches. This cycle repeats as long as there are moth eggs available. The parasitic wasps are only interested in the moth eggs. Once the moth eggs are gone they die.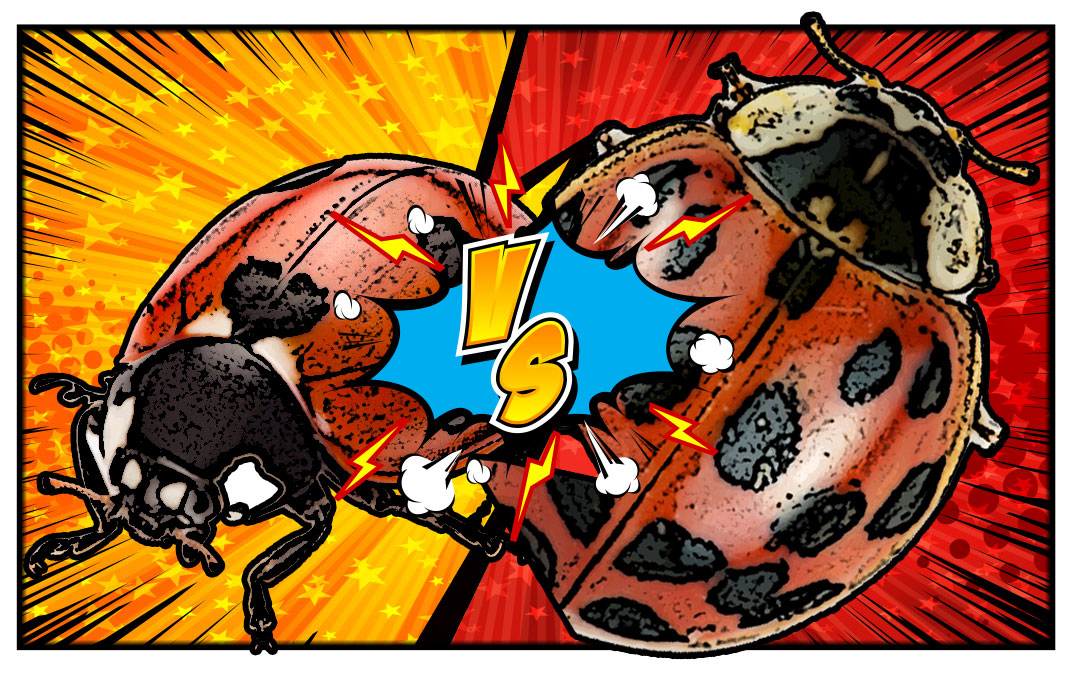 Harlequin ladybird – one of the most invasive species on earth, pushing native ladybirds to the margins.
The Harlequin ladybird (Harmonia axyridis) is one of the most invasive insect species in the world. It took the Grey squirrel 100 years to spread throughout the UK – but it took the Harlequin ladybird less than a decade to do the same. Data demonstrates a possible link between arrival of the harlequin ladybird and declines in a number of native ladybird species.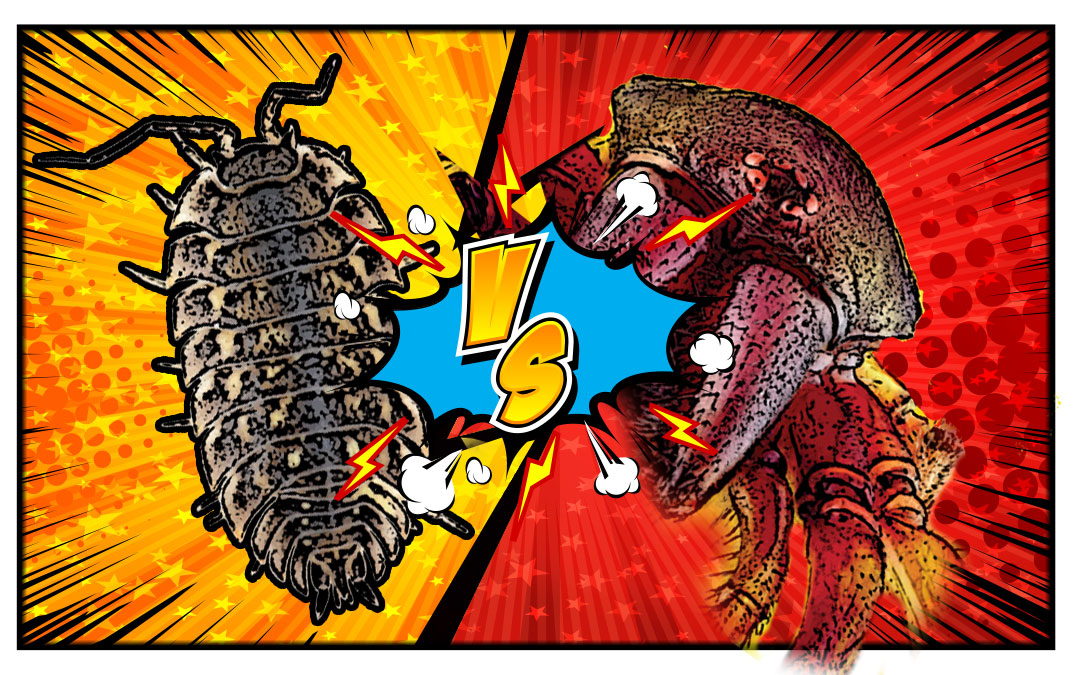 Woodlouse spider vs woodlice
Woodlice, like earthworms, are generally considered beneficial (good guys!) in gardens for their role in controlling pests, producing compost and overturning the soil. Their 'evil' predator is the woodlouse spider Dysdera crocata. At night they venture on hunting trips looking for their favourite prey – woodlice. Armed with huge, forward-facing chelicerae, they are able to catch and kill this tough prey. Woodlice Spiders are one of the very few British species that are capable of giving a painful bite.