Last week we hosted a packed workshop session in Leeds, West Yorkshire. The main themes of the session were around stewardship updates from the Campaign for Responsible Rodenticide Use (CRRU) and training requirements for the use of aluminium phosphide. We also discussed innovations in bird control and Dr Matthew Davies presented his findings on flies & diseases in hospitals.
The workshop saw professionals from across the pest control industry share the latest updates and knowledge. The event also allowed us and our suppliers to showcase products that are new to market.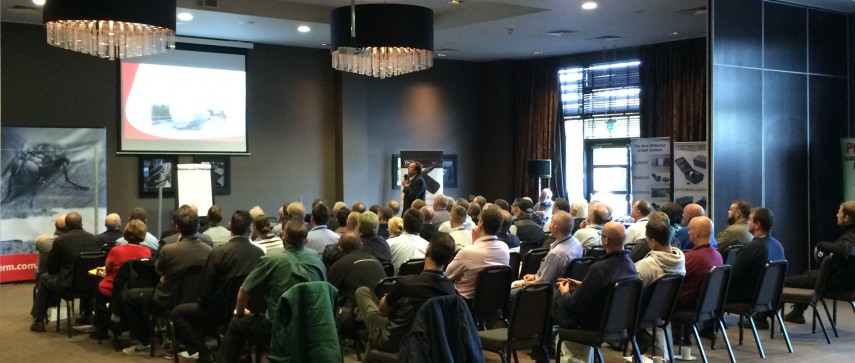 Dr Matthew Davies opened the session with an explanation of the role of CRRU in the UK rodenticide stewardship regime. His presentation covered the reasons why we need stewardship, important dates, how the regime has been developed and how it is being implemented.
"I was really pleased with the positive response of the delegates when discussing the UK rodenticide stewardship regime. It looks like the professional and local authority pest control sector is in a strong position to deliver on stewardship." Dr Matthew Davies.
All the latest CRRU documentation regarding stewardship is available for download via the Think Wildlife website.
Our workshops are a fantastic opportunity for us meet with our customers and hear all about what challenges they face, their stories and feedback on how we perform.
If you're interested in attending one of our workshops click here to see if there is one by you soon. We have three workshops left for 2015 so make sure that you book your place soon!
Thank you to everyone that attended on the day. We look forward to seeing you again very soon!