The RatMat® proves to be a valuable asset for pest controller Andy Elford!
Six months ago, Andy Elford from Elford Environmental services was called by a customer to help with pest control in their garage, where several valuable cars were kept.
The problem started when mice were finding their way into the garage with the potential to cause very expensive damage to the cars, and in this particular situation, conventional poisoning and modern CO2 traps were not helping.
So Andy fitted the RatMat® to the inside of the garage doors. Since installing the RatMat®, Andy Elford has been very pleased with its performance. He says…
'Since we have installed the RatMat®, we have had no issues at all. It is very easy to install and since installation, there has been no sign of mice activity.'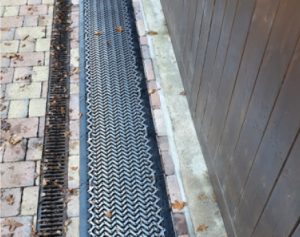 RatMat® external installation
RatMat® installed across a garage door opening
RatMat® internal installation
For more information, watch our video!